children
After the dust settles and the terms of a divorce become final, issues still arise that need handling. One common issue is when one of the parties remarries and needs to relocate with a new spouse. If there are children, the question about removing the children from the same location as one of the parents must be immediately answered. To get the information you need, call an attorney at the Ferraro Law Group with experience in family law cases.
Relocation of children is a legal issue, and when the need to move arises you must seek Court permission. If you have been offered a new job opportunity, have remarried and need to move with your new spouse, or have other needs that require relocation of your children, you will have to file a… Continue reading →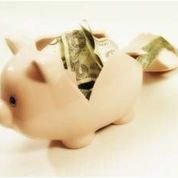 The ability to provide for your children after a divorce is an issue that weighs heavily during your divorce case. At Ferraro Law Group we have helped thousands of people get to the other side of divorce in a way that is workable and with plans in place that make sense. We take very seriously the comfort and well-being of your children, and work tirelessly to make sure their lives remain as normal as possible. Of key importance in this endeavor is making certain child support is awarded in an appropriate amount.
The child support guidelines in Florida take into account the following things:
● The financial ability of each parent to pay and/or financially provide for the children.
● The standard of living to which the children are accustomed.
● The age and needs of the children.
When an… Continue reading →