separate property
In the beginning of a relationship you aren't likely to put your name on the inside cover of all your books, or make a list of which dishes belong to who. As your relationship progresses, it is relationship leads to a walk down the aisle; it is a sure bet that your DVD collections will share shelf space. If your marriage ends in separation or divorce, what then do you do if you are unable to determine what property belonged to which person before the marriage?
When you file for divorce and have to figure out a plan for distribution of assets, keep in mind that in Florida the distribution is equitable. To make that distribution easier when trying to classify assets as either separate or marital, the following tips are useful: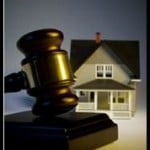 Your great grandmother's favorite bracelet, or your granddad's collection of baseball cards hold sentimental value and are things you want to hold on to after a divorce. These types of property are things you consider your separate property, as opposed to the marital home or vehicles acquired during a marriage. So, when you divorce, an important question of property division becomes who gets what and can you keep what you believe to be your separate property?
In Florida, property is divided under a system called equitable distribution. What this means is that the Court divides property in an equitable way. This does not mean property is divided equally, it means the Judge decides what is fair. When deciding what is fair, the Court will consider each case on its own facts and look at: