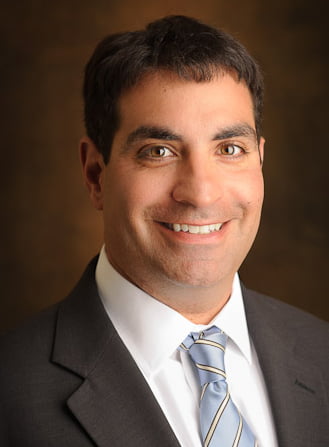 R.J. Ferraro, is a Family Law and Criminal Defense Lawyer who has practiced in and around Florida's Treasure Coast since 2001.  Whether handling jury trials for those accused of crimes or bench trials before a family court, R.J. Ferraro spends the majority of his time either in court, or prepping for it.  Since 2001, R.J. Ferraro has seen all kinds of issues, many common, many obscure.  R.J. Ferraro is continuously reviewing new case law as it is written to stay current on legal principles and trends.  He is in the trenches seeing how the judges interpret this new law as it is presented to them.
R.J. Ferraro has created this blog to provide you with information about the legal process.  Most topics will concern Criminal Defense and Family Law as these two areas of law consume the majority of R.J. Ferraro's practice.  If you want to learn a little more about  topics like the judicial system and what to expect, DUI laws and trends in sentencing, Drugs and how the laws have changed as the baby boomers (aka the hippies) have risen from junior law makers to the elders in Congress, domestic violence and the new laws on victims rights, violation of probation and why you won't get a bond, or family law, divorce, custody, timesharing, child support, alimony, arrears, and splitting your stuff through equitable distribution, then you have come to the right place!  You can read these blogs at your leisure, check out our Youtube channel or both!  Knowledge is power.  What you don't know can often cause you anxiety, time and money.  But if nothing else, maybe these blogs will help you to recognize when you have been presented with a good deal and when you haven't, and will hopefully emphasize that signing bad deals usually means getting stuck with bad deals without any room for change.
Despite the fact that the law is constantly changing, ignorance is never a defense. With that in mind, the purpose of this blog is to discuss the issues that continue to re-surface on a consistent basis, and to answer many of the simple questions that people facing divorce or charged with a crime often contemplate.
If you are experiencing a family law issue or charged with a crime, you need a family law or criminal defense lawyer.  We have created this blog for you.  Often, in an initial consultation, the person needing an attorney is very nervous and often overwhelmed.  They come in with many questions but leave feeling like they got information overload!  This blog will help you to digest the issues that your case will likely involve and help you to develop a game plan on how to properly present your position.  On the other hand, this blog may just help you to realize that trained professional attorneys often grapple with these issues and possibly trying to figure it all out on your own may leave you at a disadvantage in resolving what could be the most serious problem you've faced to date.  That's why the attorneys of the Ferraro Law Group in Stuart, Florida are here for you.  We manage smaller caseloads and utilize the best technology to ensure you are provided with all the tools necessary to make the right decisions and to present your case to the judge for a decision when necessary.  We can help you to identify the strengths in your case and to exploit them.  We can also help you to identify the weaknesses in your position and to show a path for fixing them, when possible, so that you are in the best position you can be in when you see a judge or jury.  
Contact the Stuart, Florida Criminal Defense Attorneys of the Ferraro Law Group, PL today to set up a free and confidential consultation.  We are available by phone at (772) 221-0600 or by e-mail to info@ferrarolawgroup.com.