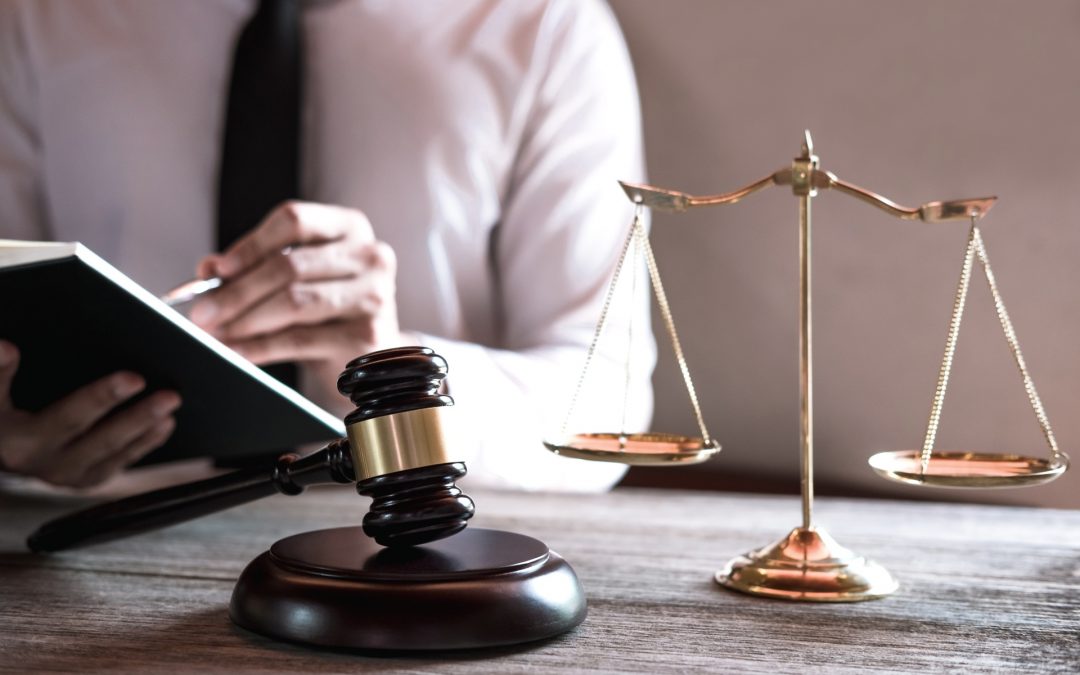 Few things in life are worse than being arrested. Not only is it expensive and inconvenient, but it can actually cost you significant time away from work and your loved ones. In many instances, an arrest is truly a life altering event. Below is a list of frequently asked questions regarding the arrest process and procedure.  If you or a loved one has been arrested, contact the Ferraro Law Group today to get your specific questions addressed.
What are your rights after your
arrest

?

You have a right to know the crime or crimes with which you have been charged. You have a right to know the identity of the police officers who are dealing with you. This is your right by Statute and by custom.

You have the right to communicate by telephone with your attorney, family, friends, or bondsperson as soon after you are brought into the police station as practicable. The police have a right to complete their booking procedures before you are allowed to use the telephone.
Can a Law Enforcement Officer detain you without
arrest

ing you?

YES, WITH LIMITATIONS! Under Florida law, based upon reasonable suspicion that you may be involved in criminal activity, a police officer may require you to identify yourself and explain your presence at a particular time, without arresting you. Under Florida law the officer may not remove you from the immediate vicinity without making an arrest, unless you voluntarily accompany the officer to some other location.

If the officer has reasonable grounds to believe that you are armed, he or she may conduct a limited pat-down of your outer garments for the purpose of detecting weapons. If this "frisk" results in reasonable belief on the part of the officer that you are carrying a weapon, the officer may remove the suspicious object for protection. The officers must return to you any unlawful object found unless they place you under arrest. Unless the officer places you under arrest, the frisk or search must be limited to suspected weapons.

The officer may ask you some questions in order to complete the field interrogation card. You have a constitutional right to not answer them, or give your name, unless the officer has a reasonable suspicion that you are involved in a crime. At the conclusion of this temporary detention the officer must either arrest you or let you go.

If you should enter a retail establishment where goods are placed on display and for sale, the merchant or the employees may detain you on the premises for a reasonable time for questioning if they have probable cause to believe that you have stolen or have attempted to steal goods for sale. Under such circumstances police officers called to the scene may make an arrest for shoplifting even though the alleged offense was not committed in the officer's presence. Under Florida law, there are few specified misdemeanors for which an arrest may be made without a warrant, even when not committed in the presence of the arresting officer. These exceptions to the general rule include, but are not limited to, domestic violence, shoplifting and carrying a concealed weapon other than a firearm.
The Officer never read me my rights. Can I get my case dismissed?
No. The officer is supposed to give a warning of your right to remain silent and tell you that anything you say may be used against you in a court of law (your 5th Amendment rights) and that you have a right to consult an attorney, and if you cannot afford one you have a right to have a lawyer appointed for you (your 6th Amendment rights) after he/she detains you. Sometimes officers do not. The only consequence of failing to tell you is that the prosecution cannot use any of your answers to questions asked by the police after the arrest.
Of more consequence in most cases is the failure to advise you of the state's "implied consent" law, that is, your legal obligation to take a chemical test and the results if you refuse. This can impact the suspension of your license.
Can an officer use force when making an
arrest

?

The officer may employ all reasonable and necessary force to overcome resistance in making a lawful arrest. The legality of the arrest has nothing to do with whether or not you are ultimately convicted. As long as the officer has reasonable grounds for making the arrest at the time of the arrest, you cannot claim later that the arrest was unlawful because you were found not guilty.

Resisting arrest with violence is a felony under Florida law. Resisting arrest without violence or offering to do violence is a misdemeanor. You could be convicted of either of these crimes, even if you were found not guilty of the crime for which you were arrested.

Obstructing an officer with violence is also a felony under Florida law. Obstructing or interfering with an officer on duty without violence is a misdemeanor. If you believe that your rights are being violated, make it a point to remember exactly what the police officer did and then advise your attorney concerning this at the earliest possible time.
What are the procedures usually followed when you are
arrest

ed?

The officer will take you to a police station.

1. You will be advised generally as to the charges against you. However, these charges may be changed later and stated in more detail by the office of the prosecuting attorney or in some instances by the grand jury.

2. You may be required to participate in a lineup, to prepare a sample of your penmanship, or to speak phrases associated with the crime with which you are charged, to put on certain wearing apparel or to give a sample of your hair. You should ask to have your attorney present during any of these procedures. You have an absolute right to counsel, if you are asked to participate in a lineup after you have been formally charged by the prosecuting attorney or indicted by a grand jury.

3. You also may be required to be fingerprinted and photographed.

4. You will be arraigned at a court session or your attorney will file a written plea on your behalf. An arraignment is no more than a plea of guilty, not guilty or no contest to the charge. If you plead not guilty, a trial date will be set. If you plead guilty or no contest, a sentencing date will be set, generally after the court has received a pre-sentence investigation report from probation and parole.
What happens to my personal property when I am
arrest

ed?

 

If you should be booked into jail, the police may take money and property from you for safekeeping. They will carefully inventory your money and property and give you a copy of the inventory. At the time of your release or at the conclusion of your case, such money and property that was not seized as evidence in the case may be returned to you, subject to your criminal status. You will be given an opportunity to sign the property list. You should make certain that the list includes all the items taken from you.
How are you released from jail?
Upon arrival at the jail or shortly thereafter, you will be given an opportunity to contact your attorney. The attorney, in turn, may arrange for the posting of a bond and may appear with you in court and ask the court to lower the bail if it is believed to be excessive under the circumstances. You may be released upon personal recognizance (your promise to appear in court when directed), or you may be released on bail, which involves the posting of either cash money or a surety bond as security for your court appearance. Bail bonds from licensed sureties are usually available at a cost of 10% of the amount of the bail.
If you are taken into custody and booked into the jail and remain there, you must be brought before the magistrate within 24 hours of your arrest. At that appearance, you may request that the magistrate lower your bail in consideration of your ties in the community, financial resources, employment record or any other factors, including your past criminal record and your past history of failure to appear in court when scheduled.